About Us

Care at Home
Kenylink is a privately owned service which delivers a care at home service to service users over 18 years of age in their own homes in Fife. The service was registered with the Care Inspectorate on 1st November 2006.
The aim of our service is to provide a high quality of personalised care services to the service user in the comfort of their own homes and to ensure that the care service is provided with flexibility, diligence, non discriminatory and in a respectful way. we always ensure that our service users have a high level of satisfaction with their care and support.
Temporary Agency Care Staff
We supply appropriately trained Care Assistants on temporary assignments at very competitive rates.
Staff are matched to meet our clients needs. We are always happy to discuss any requirements at any time.
Inspection Reports
See Care Inspectorate Inspection Reports here
Quality Assurance
Our Strengths
We are ISO 9001: 2015 certified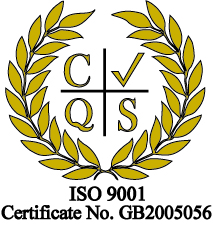 We aim to get things done RIGHT to the RIGHT person at the RIGHT time the FIRST time.
We have a clear quality management policy that is geared towards delivering a service that meets and exceeds the service users' expectation.
We are responsive to your concerns and therefore our-add service has a procedure for comments and complaints. While any concerns can be raised with staff, Our service manager is also available to raise any concerns with.
Our service manager aims that any complaints will be dealt with quickly and sympathetically. Independent advocacy can be sought where it is advised to support the service user or complainant.
In our most recent satisfaction survey, service users said that they were very satisfied with the service they received and would strongly recommend the service to a family or friend. They felt strongly that that the service they received had improved their quality of life.
The service users rated our staff as very good or excellent. They said that staff arrive on schedule and they were very happy with the staff.
"Very positive attitude"
"Always very helpful, caring and cheerful"
"We have always found the carers to be very kind and friendly"
"The staff are very friendly and willing"
"I could not thank the girls enough"
"The girls are great"

Staff stated that they are proud of working for the company, they were very satisfied with their job and they would refer a friend to work for the company. They stated that the overall relationship between the company and its employees was excellent.